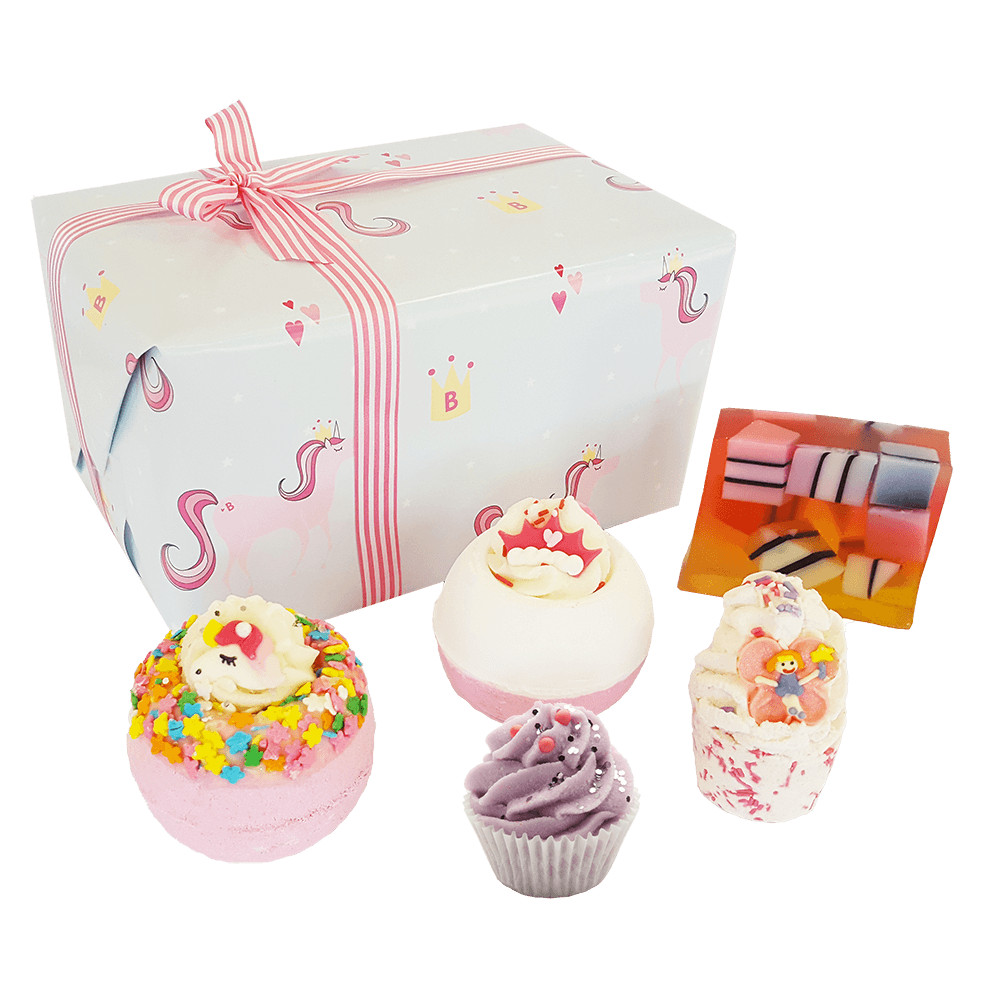 Sprinkle Of Magic Gift Pack by Bomb Cosmetics SALE ITEM
£12.99
Sprinkle Of Magic Gift Pack by Bomb Cosmetics
Sparkle & shine with pure essential oils and bring the magic to your bathroom! This Gift Pack contains: 'I believe in unicorns' Blaster, 'Little Princess' Blaster, 'Fairy Whispers' Bath Mallow, Candybox Soap, 'Princess for a day' Buttercup.

Was £14.99 - Now £12.99

100% Handmade
Cruelty Free
Moisturising (Crafted from natural ingredients).